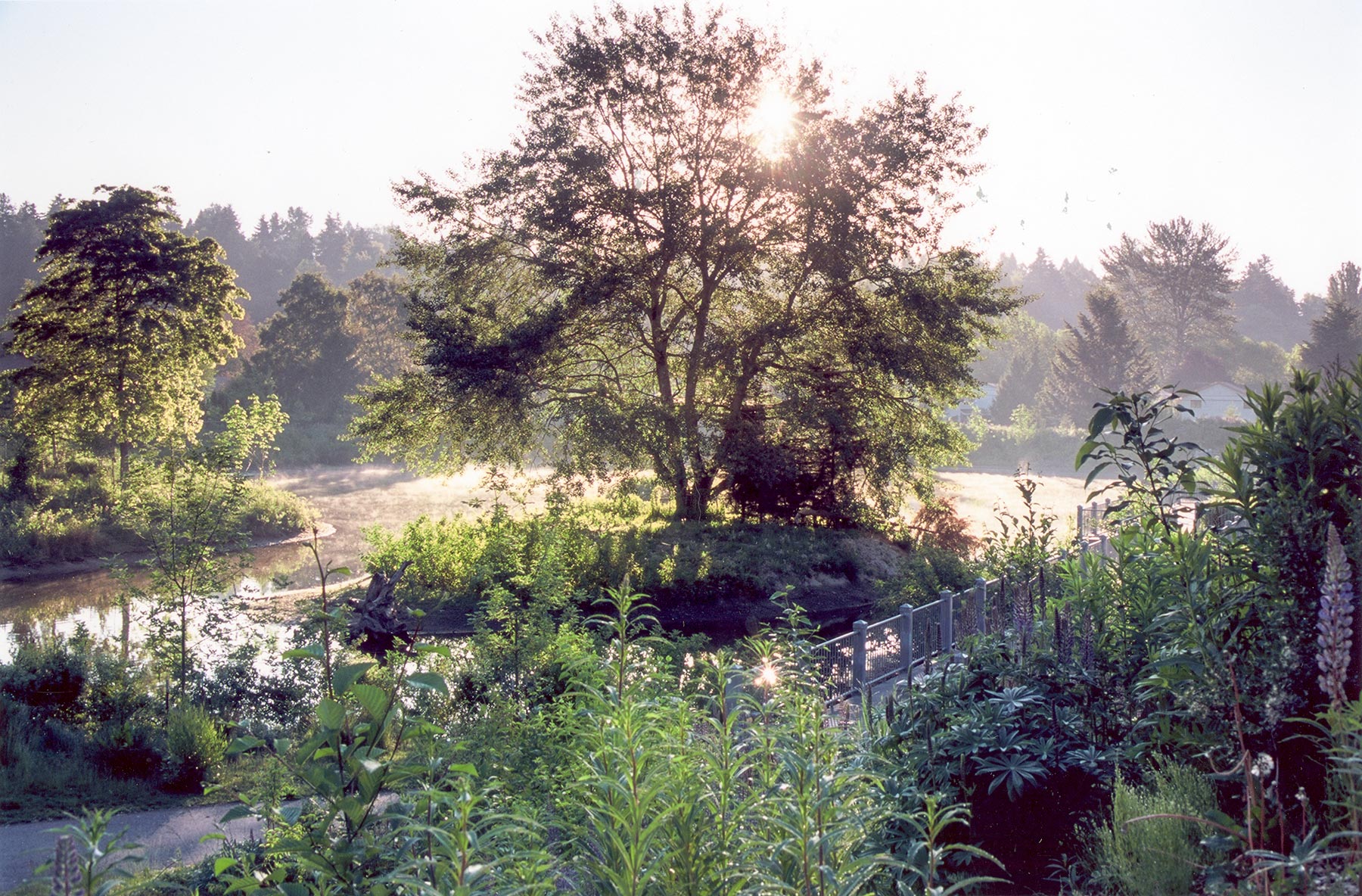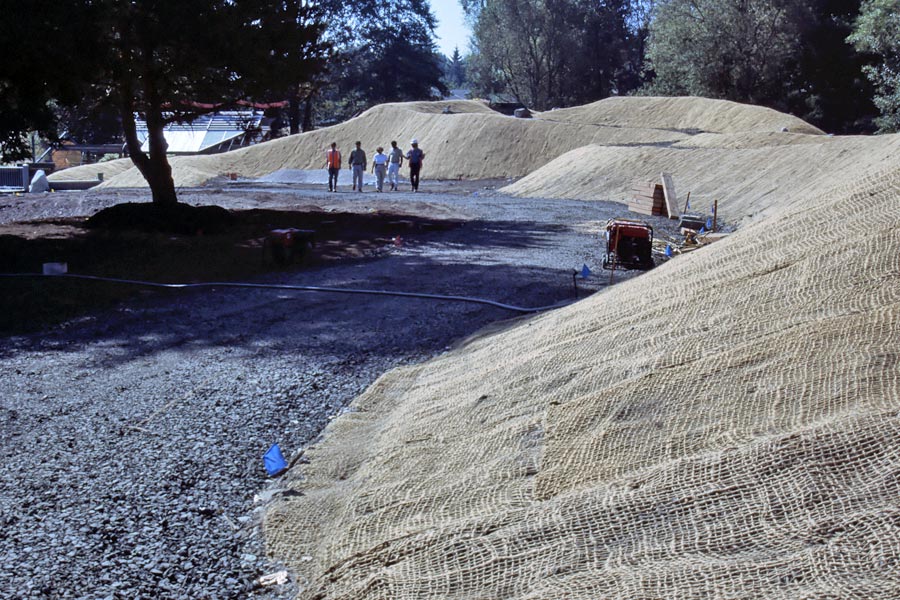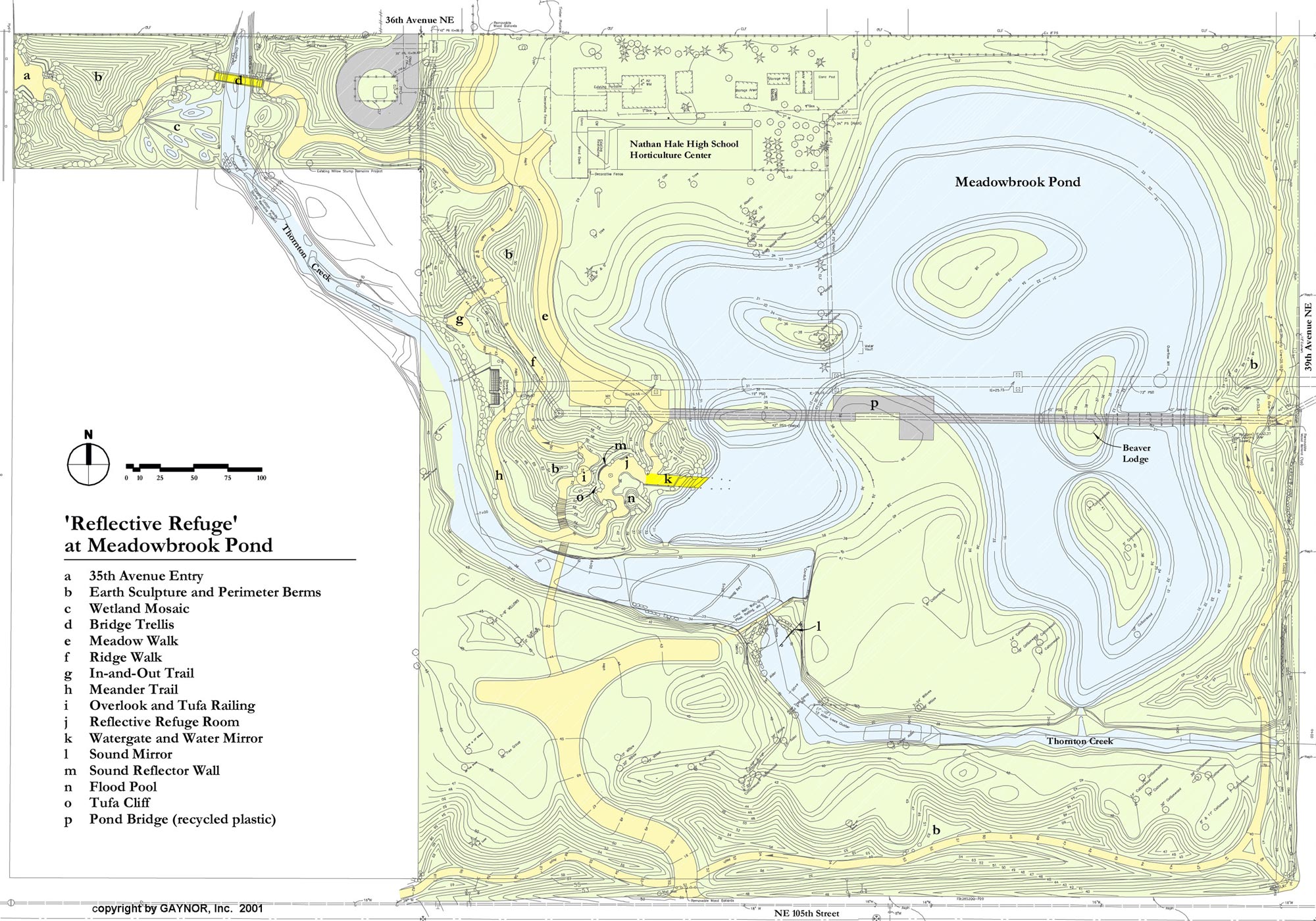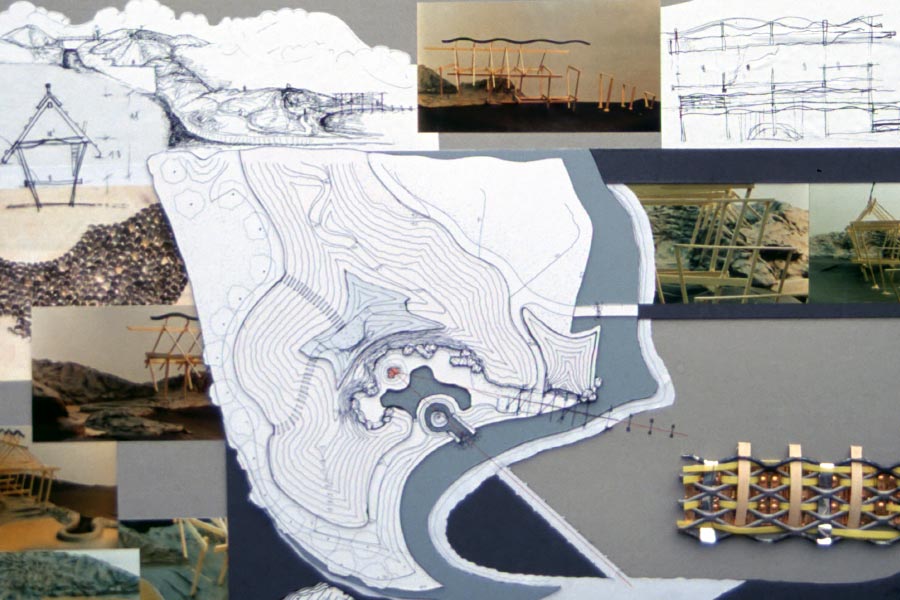 'Reflective Refuge' at Meadowbrook Pond, Seattle, WA 1998
Large-scale ecological sculpture and mixed-media installations integrate earth, structure, and created-wetland detention pond, on 9.5 acre site near Nathan Hale High School in Northeast Seattle. 'Reflective Refuge' artworks provide sensory and experiential passage from noisy urban environment to place of quiet reflection at Thornton Creek and pond.
Sound Mirror, Sound Reflector Wall, Flood Pool, Tufa Cliff Wall, Wetland Mosaic and Earth Sculpture artworks by Peggy Gaynor reveal sight, sound, smell and touch sensations in nature and offer opportunities for personal and social renewal and re-connection. Funded through city of Seattle's 1% for Arts program leveraged by a portion of the $2.5 million project fund and a $16,000 Starflower Foundation grant, 'Reflective Refuge' artworks and Meadowbrook Pond opened to the public in 1998.
Project wins 1998 Artistic Merit Award for Excellence in Concrete Construction, Special Applications.